Doing Good through Technology
This company, this job, this market is my passion. Shopping for health insurance can be a confusing endeavor. If a consumer chooses the wrong plan, the financial and health impact could be catastrophic. Despite having the means to, as a young family, I found it difficult to figure out how to choose the best plan. So, in 2005, I co-founded Vimo® and launched a platform that made it easy to shop, compare, and enroll in health insurance. After the passage of the Affordable Care Act, we pivoted our mission to help states leverage the same principles and build easy-to-use marketplaces through our SaaS-based platform. I am incredibly proud of the incredible team we've built, and of the things that we have accomplished together.
Our SaaS-based technology powered 3 million enrollments during last year's open enrollment — and that number grows each year. The health insurance industry is complex and is constantly evolving, which means that, as a company, we need to as well. The GetInsured family is not only intelligent, dedicated, and hardworking, it is nimble. We come to work each day knowing that we are using technology to help people.
As a country we have made big strides to increase affordability and to help get people enrolled in health insurance. Most recently, the American Rescue Plan made health insurance premiums even more affordable and brought millions of new, previously uninsured people into the marketplace and have helped even more people enroll in Medicaid and Children's Health Insurance Plans (CHIP). But our work is not done. The lack of health insurance continues to be the top cause of bankruptcy in the U.S. So, there's no way to deny that not only having coverage, but also enrolling in the right plan is crucial for the physical and financial health of Americans.
As the Vimo family grows, so does our capacity to help Americans get the coverage they need. We look forward to the work ahead and all the good that can be done through our cutting-edge technology. We are truly living up to our mission: to make finding and enrolling in affordable health coverage easy for all Americans.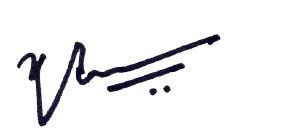 GetInsured is dedicated to helping Americans easily find affordable health insurance. We are the leading provider for state-based marketplace technology with more experience than any technology provider transitioning states off healthcare.gov and implementing exchanges. Our exchanges enable states to run their marketplaces more efficiently, realize cost savings, have greater autonomy over their insurance markets, and leverage the marketplace to achieve broader health reform goals.

Not afraid to disrupt the status quo by rethinking how human services agencies deliver vital safety net benefits to children and families in need, Change & Innovation Agency (C!A®) helps agencies increase capacity so they can do more good.  With its cutting-edge, SaaS operations management platform, combined with its process expertise, C!A transforms safety net service delivery, allowing agencies to serve at least 40% more customers 70% faster.