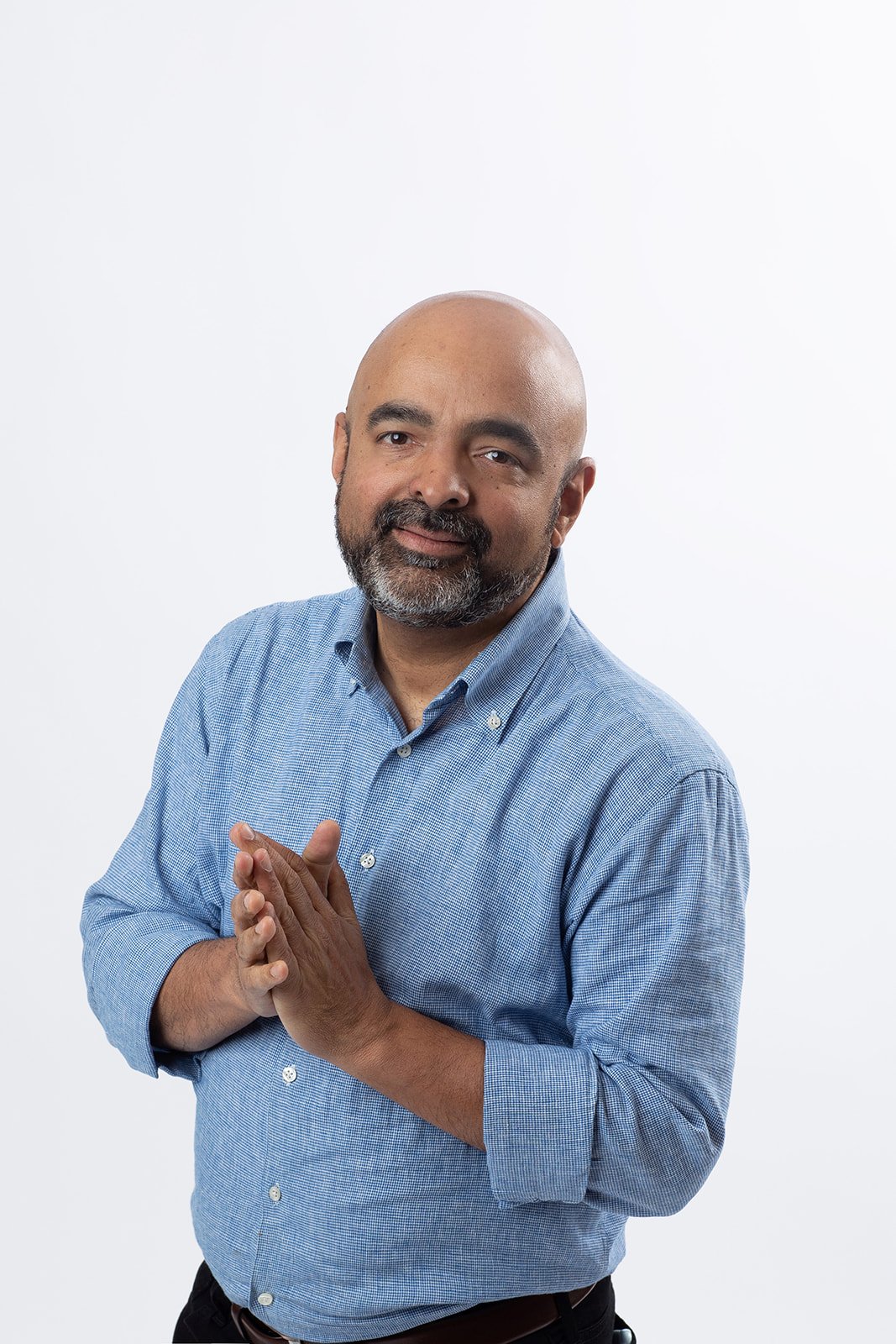 Chief Executive Officer and Co-Founder
Chini Krishnan is Co-Founder and CEO of GetInsured, leading the charge to bring the SaaS approach to public sector healthcare. Even before the Affordable Care Act (ACA), Chini understood the need for a SaaS-based health insurance exchange solution, and his foresight enabled GetInsured to secure a principal role in developing the seminal exchanges for California, New Mexico, Idaho, and Mississippi. Today, GetInsured operates exchanges in California, Idaho, Pennsylvania, Minnesota, Nevada, and New Jersey. Chini brings more than 20 years of experience in the high technology industry to public sector healthcare technology.
Prior to GetInsured, Chini founded and served as Chairman and Chief Technology Officer at Valicert Inc., a leader in public-key infrastructure (PKI) validation. Valicert went public in 2000 and ultimately merged with Tumbleweed Communications (NASDAQ: TMWD) in 2003. Prior to founding Valicert, Chini was Product Marketing Manager at Enterprise Integration Technologies (EIT), where he was seminally involved in releasing the world's first secure browser. Chini holds an MS in Computer Science from Duke University and a BS also in Computer Science from the Indian Institute of Technology.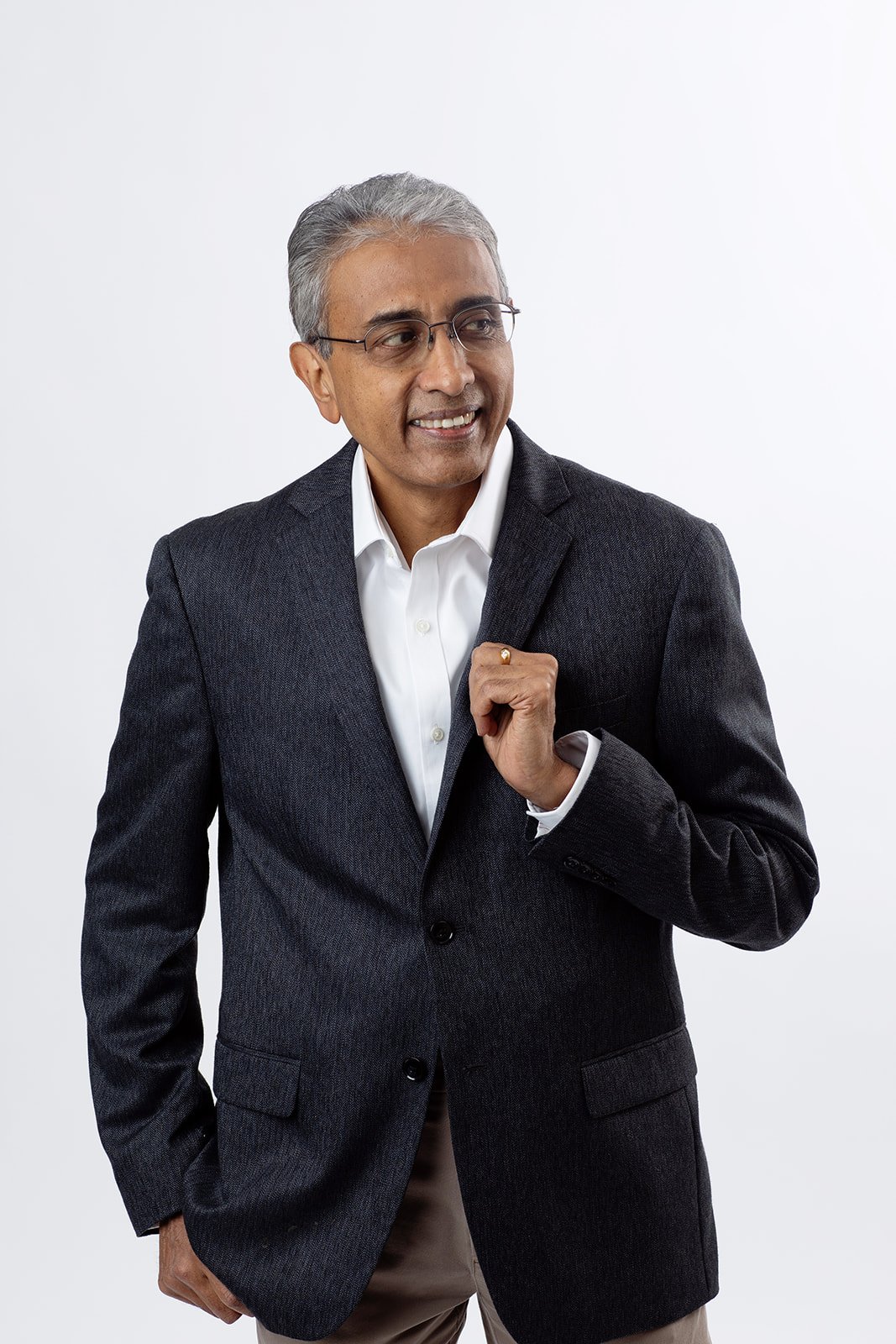 Co-Founder and General Manager
Shankar is the co-founder of GetInsured and leads the company's product management function. He served as GetInsured's COO/CTO for the past decade, leading the technical team in designing, developing, and implementing health exchange solutions for our seven state exchange clients, the majority of which featured complex eligibility and enrollment systems. He works closely with representatives from HHS, CMS, CCIIO, SERFF and others involved in developing ACA-compliant exchanges.  
Shankar has experience with the development and delivery of online services, commercial shrink-wrapped software products, custom development, and business process re-engineering. Shankar was a founding member of Healtheon/WebMD and held leadership roles at JP Morgan Chase, Metavante and CyberBills. Shankar has an MS in Electrical Engineering from SUNY Stony Brook and a BE in Electrical Engineering from Madras University.
Ted Tobiason is our Chief Financial Officer leading the finance, FP&A, accounting, investor relations and treasury functions at GetInsured. Ted was most recently CFO at Lime, a global micro mobility company with operations in over 100 cities and 30 countries. Prior to that Ted was an investment banker for 23 years focusing on IPOs, private placements and debt offerings in the technology sector. He was a Managing Director in Equity Capital Markets at Morgan Stanley and before that Deutsche Bank, Bank of America and Robertson Stephens. Ted has an MBA from Columbia University and an AB from Princeton University.
SVP, Business Development
Paul is responsible for business development and strategic sales for the health insurance public market segment, bringing a wealth of experience from business development at software companies both large and small. Most recently, he led business development for Array Health (acquired by GetInsured in late 2016) and Edifecs, a Bellevue, WA, healthcare software vendor. Prior to this, he held executive positions at Seattle-based Attachmate and WRQ. Paul graduated from Prague School of Economics with a computer science degree and a thesis on artificial intelligence, which led to a two-year fellowship with the Academy of Sciences.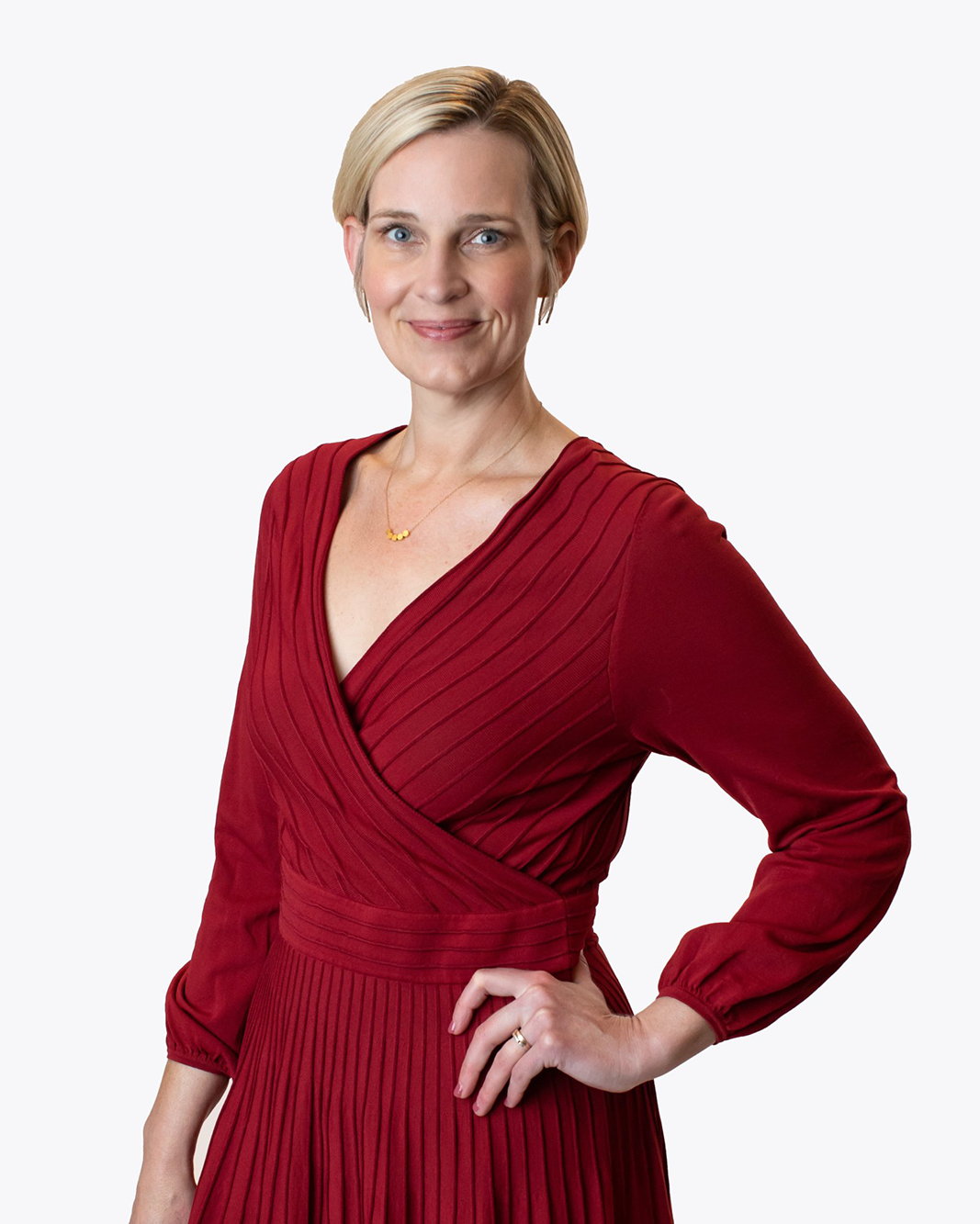 VP, Policy and Communications
Heather Korbulic is VP, Policy and Communications with GetInsured where she works to engage local, state, and federal policymakers in developing strategies for technology driven improvements to the provision of health care and other public benefits. Prior to joining GetInsured, Heather served as the Executive Director of the Silver State Health Insurance Exchange, Nevada's state agency that runs and operates the online health insurance marketplace known as Nevada Health Link. She also served as the interim Director of the Department of Employment, Training and Rehabilitation during the height of the COVID pandemic and oversaw the implementation of the Pandemic Unemployment Assistance program. Governor Sisolak also appointed Heather as his interim Senior Policy Director for the 2021 Legislative Session. Heather has fifteen years of experience in human service specifically related to health care policy. Heather specializes in government affairs, public relations, coordinated project management and strategic planning. Under Heather's direction, the Nevada Exchange was the first state operating as a hybrid exchange to successfully transition functionality away from HealthCare.gov to a fully autonomous state-based exchange. Heather has a Bachelor of Science degree from the University of Oregon and is a Certified Public Manager.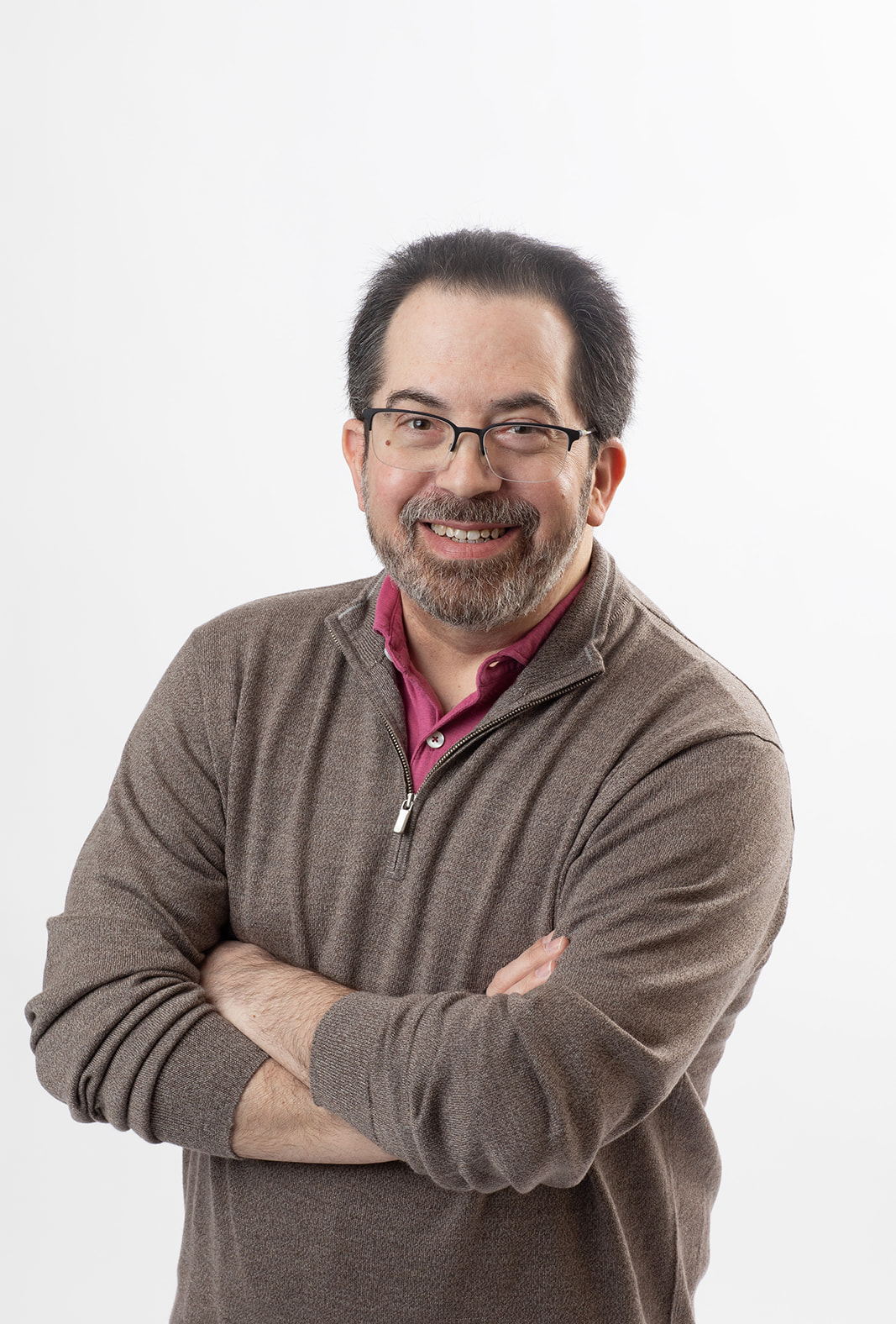 VP, Project Management and Implementation
Jason brings more than 20 years of information technology and operations management experience to our team. Prior to joining GetInsured, Jason held the positions of Chief Information Officer for the District of Columbia's State-Based Exchange, DC Health Link, and Chief Operating Officer for Enroll America. He is an experienced technology leader with a proven track record of successfully leading complex technology implementations and completing maintenance and operations projects. In the nonprofit space, Jason built the operations and technology foundation that enabled Enroll America to scale from 15 to over 260 employees across 15 states in six months. Jason led the development and implementation of the Get Covered Connector, an online appointment scheduling tool for ACA assisters. His State-Based Exchange (SBE) experience includes design, development, and implementation of the SHOP technology platform for the Commonwealth of Massachusetts' SBE; leading the development and implementation of all platform enhancements for the DC SBE's individual and SHOP exchanges; and directing daily maintenance and operations (M&O) activities to ensure customer service expectations are met and exceeded. At GetInsured Jason is responsible for the successful implementation of new SBEs and he leads our Project Management practice.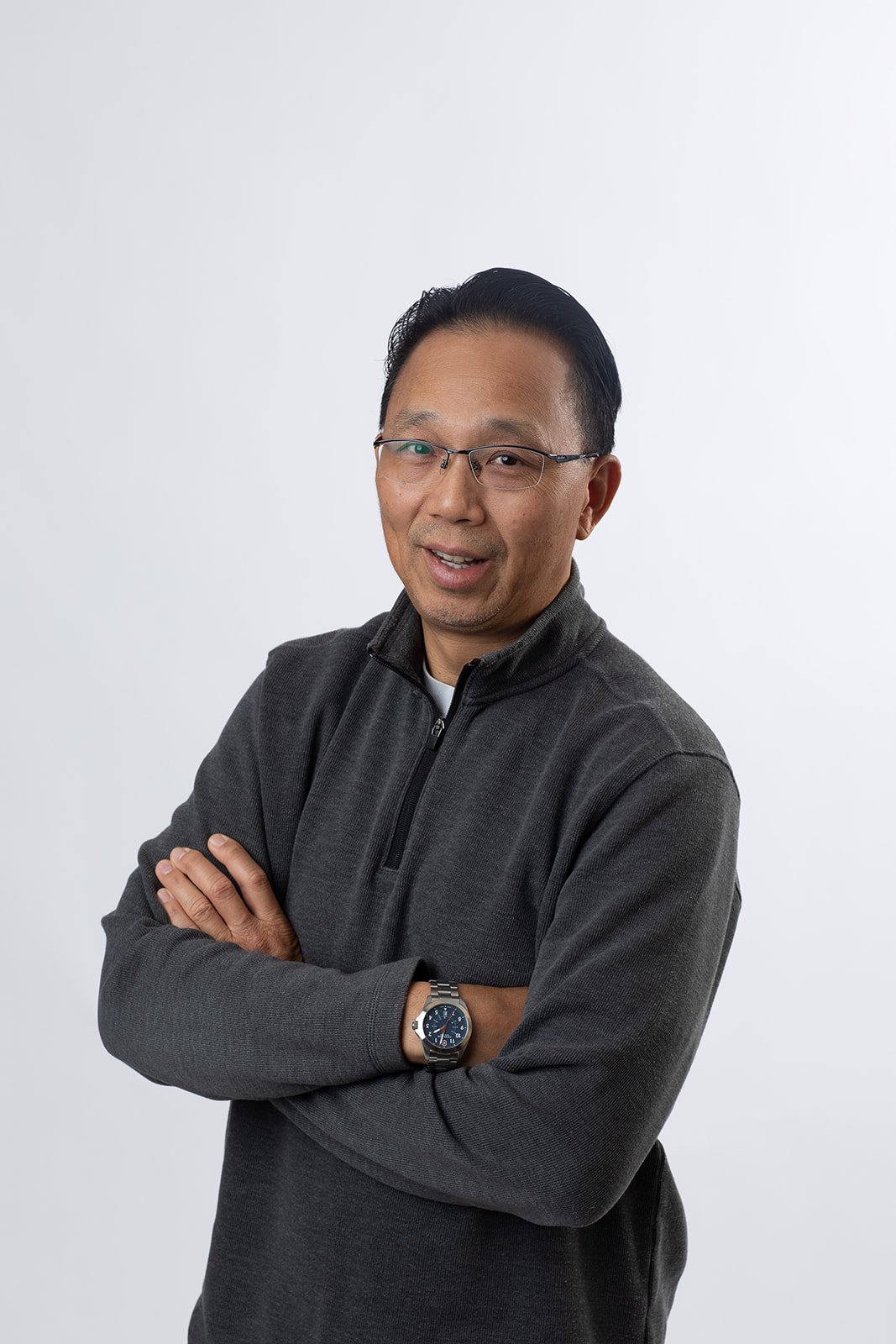 Whitney leads the Finance, Accounting, Human Resources and Facilities teams at GetInsured. He has more than 25 years of financial executive leadership experience at both private and publicly-traded technology companies. Prior to joining GetInsured, Whitney served as the Corporate Controller and Vice President, Finance of Zynga (ZNGA), a global gaming company going from an early stage private company to a billion dollar publicly traded company. He also held financial leadership roles at computer security company Fortinet (FTNT), application service provider Corio (CRIO) and help desk software developer Remedy (RMDY). Whitney is also a Certified Public Accountant.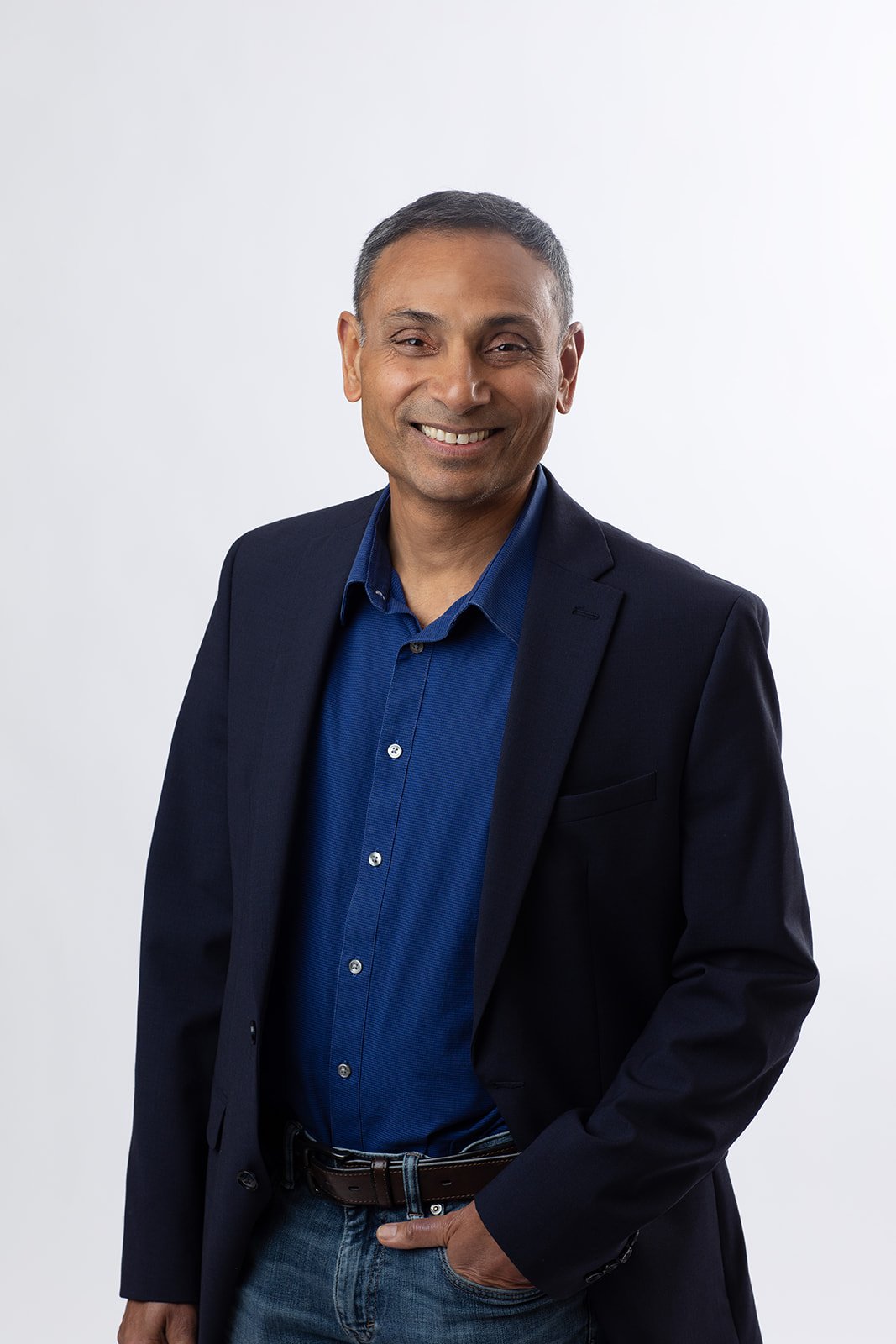 SVP, Engineering and Operations
Sanjeev is an entrepreneur, executive, and technologist, currently responsible for Engineering at GetInsured. He has more than 20 years in leading engineering teams at startups to mid-size organizations. He has deep experience in building a variety of products—from complex, high-volume hardware and software products in Networking/Storage markets to large-scale eCommerce websites for Healthcare Exchanges that service millions of users every enrollment season. Sanjeev has successfully built multi-functional, distributed engineering teams that have delivered large and complex products that involve the complete Software stack, ranging from low level firmware and kernel to high level applications in Java & C. Previously, he was VP Technology at NetXen (later acquired by QLogic), where he pioneered innovations in Networking and Virtualization. Earlier, Sanjeev was a co-founder at CoWave Networks, which was a pioneer in wireless mesh networking. Sanjeev holds a BS in Computer Science from IIT Mumbai. 
Sephy brings more than a decade of healthcare experience to his role as Chief of Staff. Prior to joining GetInsured, Sephy led business development for a creative services and strategic marketing firm that specialized in corporate branding and IPO road show presentations. He successfully sourced and managed 20+ IPO road show presentations including VA Linux Systems, which holds the U.S. record for the biggest first-day gain of an initial public stock offering at 698 percent.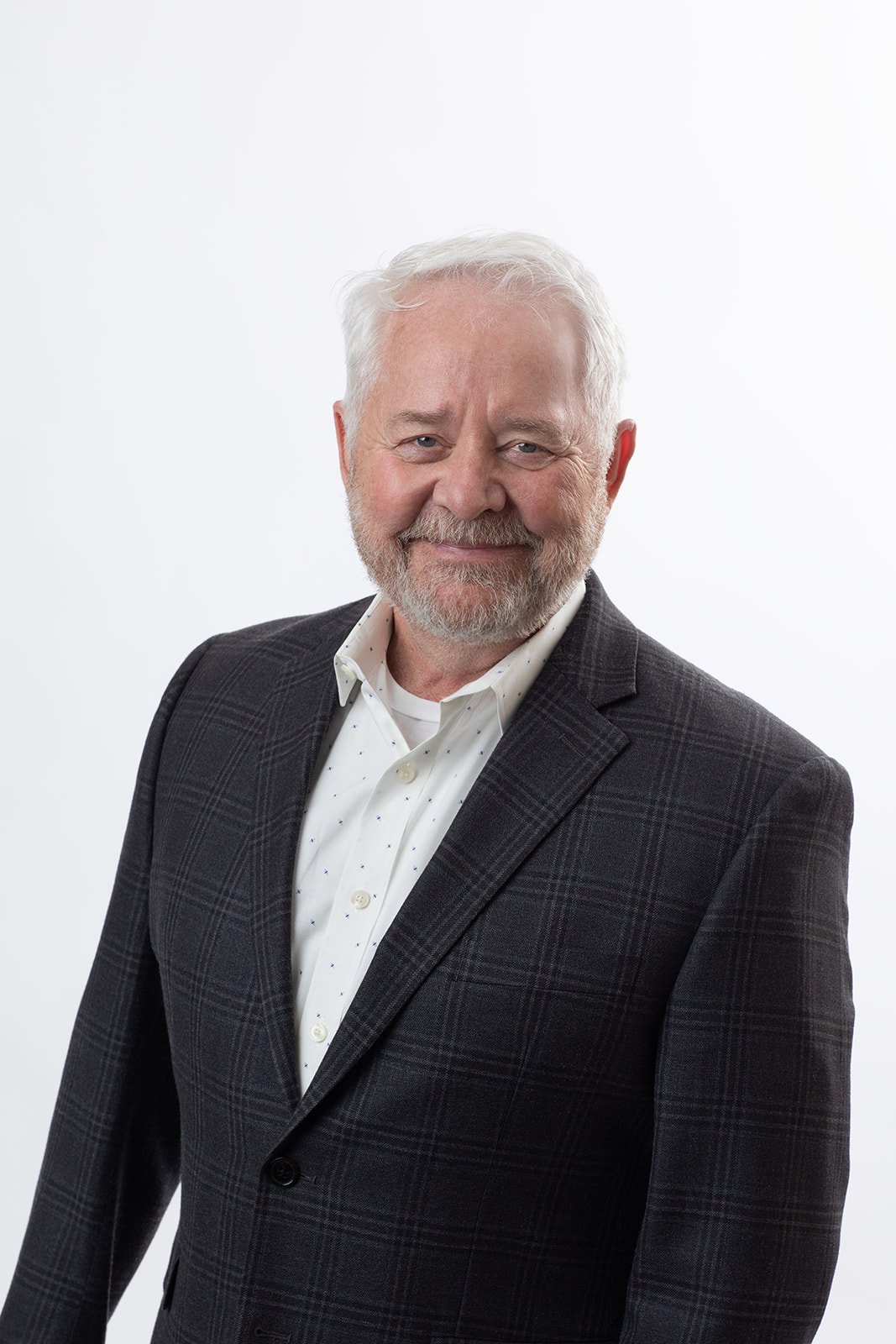 VP, Call Center Operations
Michael is responsible for managing GetInsured's Contact Center Operations which provides enrollment and customer assistance to its retail, partner, independent broker, and public market segments. He brings more than 30 years of practical insurance experience, providing oversight for insurance compliance including licensing, appointments, and call quality. A member of the Association of Insurance Compliance Professionals, he is licensed in all 50 states and works with a compliance team to ensure GetInsured adapts to a fast-changing regulatory environment. Prior to GetInsured, Michael held leadership roles responsible for sales, customer service, partner relations and compliance with several national insurance organizations.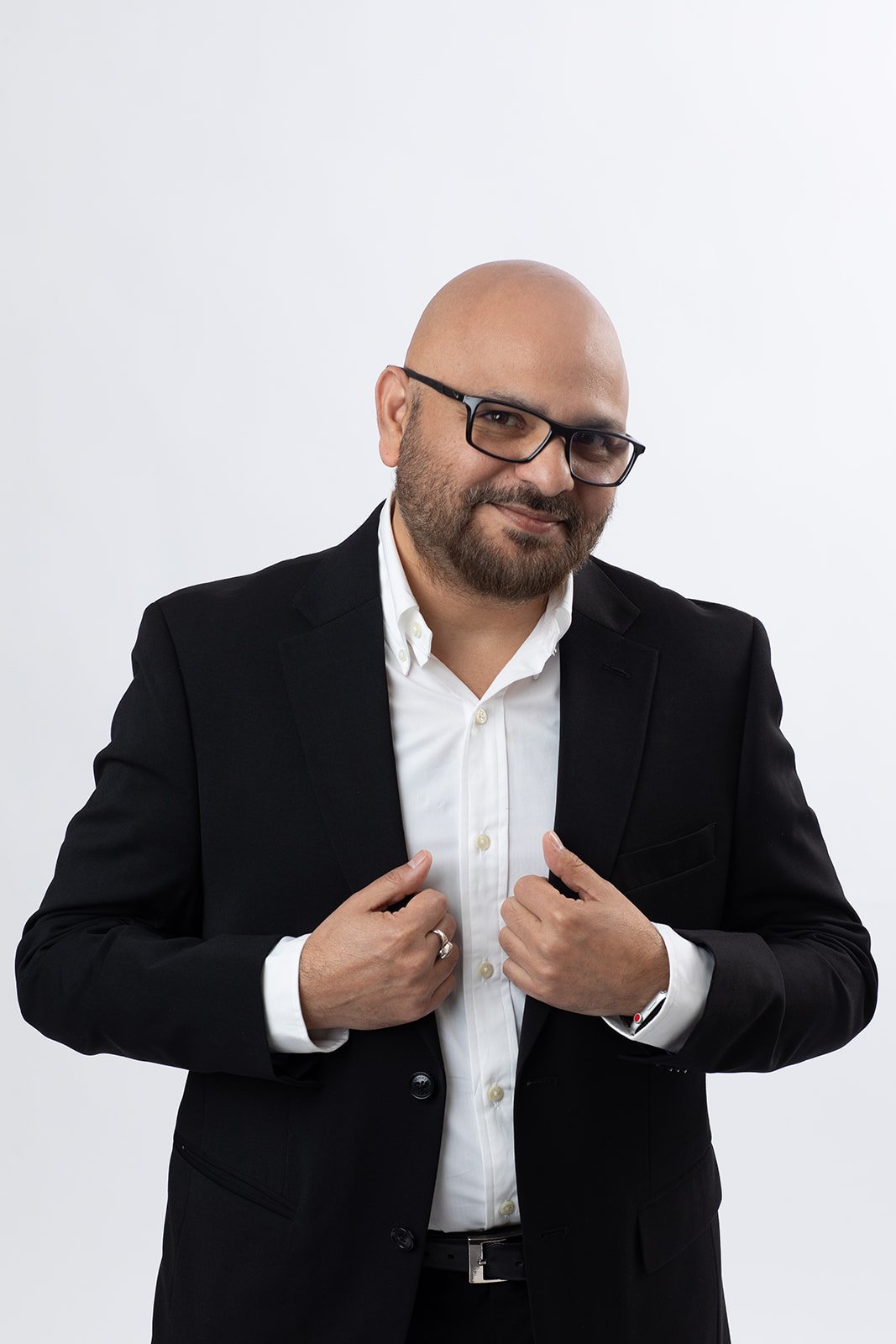 With more than 20 years of experience in the high technology industry, Amit brings a wealth of experience in healthcare IT and state exchange implementations. Since 2013, he has been an integral part of many successful state-based marketplaces implementations and maintaining operations for the CMS Federal small business exchange, Arkansas small business exchange, and the Colorado, Massachusetts, New Mexico, and New Jersey individual exchanges. Prior to 2013, Amit worked with Corporate Executive Board (now Gartner) as a vendor representative and helped them reform their digital strategy and implementation of Web 3.0 (personalization and predictive analysis). In addition, Amit has defined, built, and operated several B2C joint ventures, including TheFirstResort.com and Latedeals.co.uk (sold to Tui), WooHoo.com (sold to Match.com) and MadAboutWine.com (sold to Diageo). He has led large, distributed cross-functional teams, including managing teams up to 150+ members in various capacities. 
SVP, Broker Business Unit
Chris leads the Broker Business Unit and brings a wealth of knowledge gained over nine years of servicing brokers. He understands the unique challenges facing modern insurance brokers and aims to empower them with innovative technology. He's a seasoned marketer, entrepreneur, salesperson, and upper-level manager. This allows Chris to connect with brokers to provide solutions to their most common needs. Prior to joining GetInsured, Chris co-founded and served as Chief Marketing Officer of ACAExpress.com (acquired by GetInsured in 2017). While attending the University of Texas, Chris simultaneously built and successfully exited several of his initial ventures.
Ken Miller is the founder of the Change & Innovation Agency (C!A®), a firm dedicated to increasing government's capacity to do more good. Driven by his passion and unwavering focus to help the nation's most vulnerable, C!A has become an industry leader in business process redesign for human services, having helped transform how agencies in 50 percent of states in the nation and several large counties deliver vital safety net program benefits – including eligibility, child welfare, child support, child care, and unemployment insurance – to children and families in need.
Prior to founding C!A, Ken served as the Director of Performance Improvement for the State of Missouri and as the Deputy Director of the state's Department of Revenue. During his tenure in Missouri, Ken helped the state reduce the time to issue tax refunds by 80% at less cost and cut wait times in motor vehicles offices by half. He also helped to save the state more than $100 million in two years, with 10 of his department's projects earning awards at the state or federal level for innovative practices and extraordinary results. Ken led the improvement initiative that earned a state agency the Missouri Quality Award, making it one of only a handful of government agencies in the country to win a Baldrige-based award. He was also co-creator of the "Show Me Results" outcome-based planning and budgeting process that garnered one of only two "A" grades from GOVERNING magazine for "Managing for Results."
Ken, named one of the country's top change agents by Fast Company magazine, authored two of today's most popular books on improving government, including Extreme Government Makeover: Increasing Our Capacity To Do More Good, We Don't Make Widgets: Overcoming the Myths That Keep Government From Radically Improving. Ken has written numerous articles and columns on how to improve the performance of government, and speaks to thousand of government managers every year at conferences and engagements around the world.
Early in his career, Blake discovered a passion for helping improve agencies that serve the nation's most vulnerable. While playing a critical role as a Performance Improvement Consultant on the Governor's Managing for Results Initiative for the State of Missouri, he was responsible for overseeing improvement efforts for social services, mental health and senior services. It was during this work that he first identified the capacity challenges that human services agencies faced, particularly as demand for services and safety net benefits grew exponentially and state budgets declined. Blake opted to abandon traditional legislative and policy strategies to drive improvement and recover the needed capacity to meet demand, and instead chose to embrace a more disruptive approach. By challenging the assumptions of the entire industry and reengaging customers, front-line staff, and advocacy groups, Blake began to uncover and implement new and innovative solutions to some of society's most pressing problems.
In 2003, Blake left the public sector to become a senior partner at C!A with the vision of using these ideas to transform government service delivery across the country. Since then, he has taught thousands of public servants the key to real improvements through his interactive training workshops, team facilitation, and writings.
In recent years, his passion, combined with his leadership, capacity-building expertise, and focus on developing innovative SaaS service delivery solutions, has helped C!A become an industry leader in service delivery and process redesign for human services. C!A has grown its practices to include Medicaid, SNAP and Safety Net Programs, child welfare, child support, child care and unemployment insurance. Over 50% of states in the nation and several large counties have chosen C!A as their trusted solution provider to transform their service delivery and improve how they deliver vital safety net program benefits to children and families in need.
Leo Ribas has a personal and professional passion for human services and an immense appreciation for the people of government and their commitment to ensure families gain access to basic needs and hope for a better tomorrow. As Director for Community Services, Leo managed Washington State's $2 billion/year public assistance system (60 field offices, 3,000 staff, policy development) providing Medicaid, food, employment, and other safety net services to 1.5 million residents. Leo earned a reputation as a valued partner with the federal government, state legislature and community leaders setting innovative direction for anti-poverty/hunger programs. Leo spearheaded the business process redesign (BPR) efforts to transform the delivery of programs while improving performance, placing customer needs at the center of the reforms and removing unnecessary steps for staff. This effort accomplished new levels of productivity and a framework for change that has been utilized across the country.
In 2010, Leo left the public sector to join the Change & Innovation Agency(C!A®) with the vision of using his passion and skills to transform government service delivery across the nation. Working side-by-side with dedicated staff, agency leaders, and stakeholders, Leo has designed and implemented service delivery reforms that have allowed human services agencies in 22 states and the District of Columbia, and many large counties, to improve outcomes while facing crushing workload increases, growing policy complexity and budget cuts. The work in these states is transforming the delivery of human services by challenging industry assumptions, resulting in healthier families, safer children and stronger communities.
Sean Toole joined Change and Innovation after a 30 year career leading transformation programs with human services agencies. Starting out in New York City, Sean worked with government agencies to adopt new technologies. Sean developed a passion for human services from early work with child welfare case management systems, which evolved into transformative projects around the country. These long-term efforts enabled a series of innovations supporting agency outcomes. Sean became a firm believer that technology is most effective when the entire organization is aligned with the goals, objectives and process, and that strong adaptive leadership is a critical foundation for success.
With a focus on developing long-term relationships based on trust and a desire to challenge the status quo, Sean was influential in developing early analytics, mobility and enterprise case management tools for clients in Texas, New York, Georgia, Kansas, Florida, Iowa, Nebraska and elsewhere around the country to deliver lasting change.
At C!A, Sean focuses on bringing new improvements to Child Welfare agencies, Child Support, and Unemployment Insurance, through capacity development and exploration of new automated insight tools to better serve families.
Bessemer Venture Partners
David Cowan is one of the world's leading investors, having funded Seed, Series A, and Series B rounds that led to over 30 IPOs. David was ranked sixth on the Midas List and tied for fourth in the Midas List of Hall of Fame.
Based in our Silicon Valley office, David launched Bessemer's practices in cloud, cybersecurity, consumer internet, gaming, space, and quantum computing. Known for taking chances on the unorthodox, David's early stage bets include Twitch (acquired by Amazon), Rocket Lab (NASDAQ: RKLB), and Skybox Imaging (acquired by Google).
David has co-founded three cybersecurity companies incubated within Bessemer's offices: VeriSign (NASDAQ: VRSN), serving as initial Chairman and CFO; Good Technology (fka Visto, acquired by Blackberry) serving as CEO; and Defense.net (acquired by F5).
He earned an AB in computer science / mathematics and an MBA, both from Harvard University. Today he serves on several non-profit boards including the Center for Inquiry and the Smithsonian Center for Astrophysics. He is the co-writer of the Silicon Valley mockumentary series "Bubbleproof," and producer of the award-winning MTV Documentary film "Afghan Dreamers."
Bessemer Venture Partners
Mary is a partner and co-founder of the growth investment practice at Bessemer, where she primarily focuses on cloud software investments. She serves as a board member or observer for Teleport, Netlify, Hyperscience, BigID, GetInsured, and Contractbook, and she also works closely with Bessemer portfolio companies Forter, LaunchDarkly, and Zapier.
Mary is a co-author of Bessemer's Scaling to $100 Million report, annual State of the Cloud Reports and the 10 Laws of Cloud, and she is a key architect of the BVP Nasdaq Emerging Cloud Index, which serves as the benchmark for public cloud companies. She also developed Bessemer's Cash Conversion Score and authors the annual Cloud 100 Benchmarks Reports. Mary was named to the 2021 Forbes 30 Under 30 List in Venture Capital.
Prior to Bessemer, Mary worked in Equity Capital Markets at Morgan Stanley and held roles at Apple and at the U.S. Department of the Treasury. Mary graduated with honors with an A.B. in Politics from Princeton University and holds an MBA from the Yale School of Management, where she now sits on the Board of the International Center for Finance. In her free time, Mary enjoys cheering for the 49ers, listening to country music, and spending time with her husband, Kyle.
Stephen has extensive experience in sourcing, structuring, and managing equity investments. He has been involved in all aspects of entrepreneurial businesses, including line management, capital allocation, personnel management, sales, and marketing. For the first 10 years of his career, Stephen was a transactional lawyer. He subsequently began investing in and operating cellular telephony properties and investing in venture backed companies. Stephen has made direct equity investments and/or served as a director in businesses in the telecommunications, energy, medical devices, insurance, and information technology sectors. Stephen graduated cum laude from the Harvard Law School in 1986 and summa cum laude from Mississippi State University in 1982 and holds the Chartered Financial Analyst designation. He is active in the Boy Scouts in the Memphis, TN area and is a member of the Executive Board of the Chickasaw Council of the Boy Scouts.
Realization Capital Partners
Jason Donahue has worked hand-in-hand with private equity and venture capital for two decades as an active investor, serial CEO, board member, and adviser. Jason has run ten technology companies ranging in size up to $180 million in revenue and 1,800 employees.
As a CEO, Jason specialized in infrastructure software (security, storage, and storage management, virtualization, systems management), managed services, and IT-enabled services. He often partnered with private equity firms to help get companies to successful exits through acquisitions or initial public offerings. As a CEO, Jason has sold companies to Proofpoint, IBM, Oracle, and Veritas. He has also run two public companies.
Jason has invested alongside some of the world's top private equity and venture firms. Having operated businesses for over two decades, Mr. Donahue aims to leverage his experience and network to actively assist the companies in which he invests.
Mr. Donahue received his BS in Organizational Engineering and Management and MS in Engineering Management from Stanford University.
Chitra Nayak is a board member at public companies Infosys, Invitae, ForwardAir, and formerly at LifeWorks, and private companies UrbanFootprint and formerly Intercom. She  advises startups on Go-To-Market and is a Senior Advisor at BCG. She was COO Platform and SVP Global Sales Development at Salesforce. Chitra is the cofounder of Neythri.org, supporting  the advancement of South Asian professional women. Chitra has an MBA (Harvard Business School), an MS (Cornell University) and a BTech (IIT-Madras).